Impetus is a complete hardware-based System-on-Chip solution, built using FPGA technology, targeting sub-microsecond execution of trading strategies. The control and monitoring of the strategy is done from host using APIs.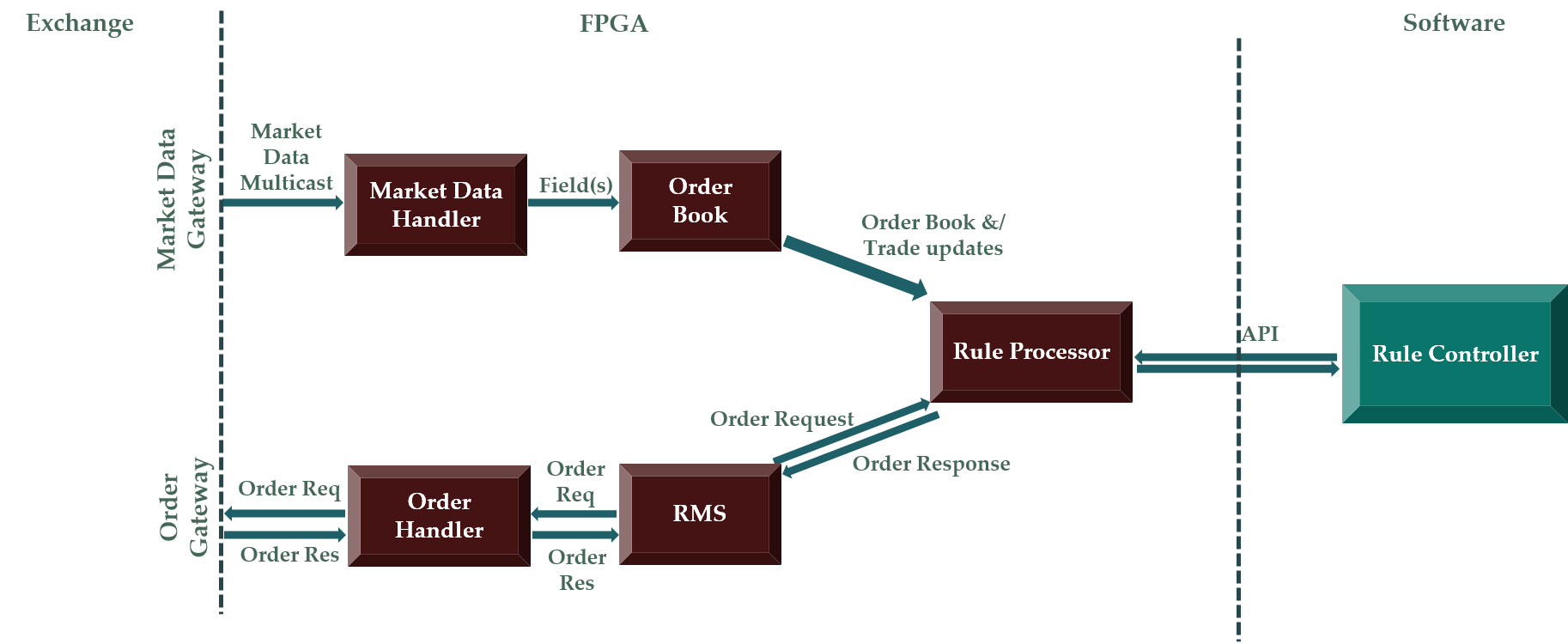 Key Components
Feed Handler
Network related processing for communication with Exchange's Market data gateway.
Security based filtering consolidation.
Message parsing.
Order Book
Builds and maintains full order book.
Maintains the security related Trade statistics.
Customizable depth order book delivery.
Rule Controller
Interface provided to the client for monitoring and controlling the functioning of FPGA execution at run time.
Rule Processor
Maintains the information related to the trading strategy as provided by the Rule Controller Manages strategy's real-time processing.
Instructs the RMS for Order placement
Risk Management System [RMS]
RMS ensures the risk compliance for the orders placed to the Exchange.
Order Handler
TCP related processing for interactive communication with Exchange's Order Gateway.
Ensures throttling.
Message processing & parsing operations.